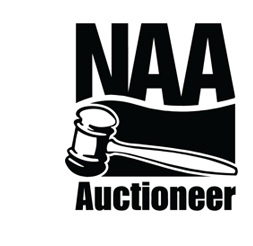 National Auctioneers Association (NAA)
The NAA is an association of individual Auctioneers united to promote the mutual interests of its members; formulate and maintain ethical standards for the auction profession; promote the enactment of just and reasonable laws, ordinances and regulations affecting auction selling; make the public more aware of the advantages of auction selling; and generally improve the business affecting the auction profession. Every member of the NAA pledges to abide by a strict Code of Ethics and Standards of Practice. For more information, visit www.auctioneers.org.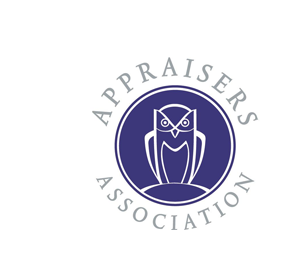 Appraisers Association of America
The Appraisers Association of America, established in 1949, is the premier national association of personal property appraisers who focus on fine and decorative arts. With a membership of over 700 independent appraisers in 100 different areas of specialization, the Appraisers Association's roster of well-established professionals has the widest range of experience and expertise in their respective fields. The Appraisers Association, which is associated with the highest level of professionalism, is a dynamic association that is simply unmatched in the field of personal property valuation. Appraiser Association appraisers work with private and corporate art collections as well as partner with collectors, attorneys, accountants, museums, educational institutions, trusts, brokers and insurance carriers to reflect the highest industry standards. For more information, visit www.appraisersassociation.org
Designations: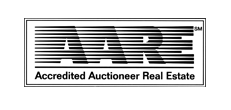 Accredited Auctioneer of Real Estate (AARE)
An auctioneer with the AARE designation has taken extra steps to ensure they offer the most up-to-date real estate information, along with the highest level of professionalism.
Whether selling residential, agricultural, commercial or industrial properties, AARE auctioneers have enhanced knowledge in all pertinent areas, such as:
• Marketing techniques
• Financial/investment calculations
• Evaluating cash flow
• Holding-period analysis
• Tax consequences of buying and selling properties
• Multi-parcel real estate auctions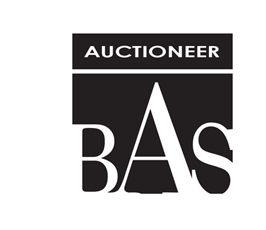 Benefit Auctioneer Specialist (BAS)
BAS designees have developed planning techniques that create successful benefit auctions. In addition, they have specialized marketing skills and ability to create a business strategy to help build both the clientele and profits. An auctioneer with the BAS designation has developed an expertise in benefit auctions and has enhanced knowledge in all pertinent areas, such as:
• Fundraising components of benefit auctions
• Item acquisition
• Audience development
• Additional revenue items
• Contractual agreements
• Solicitation of benefit auction clients
• Public relations and self-promotion