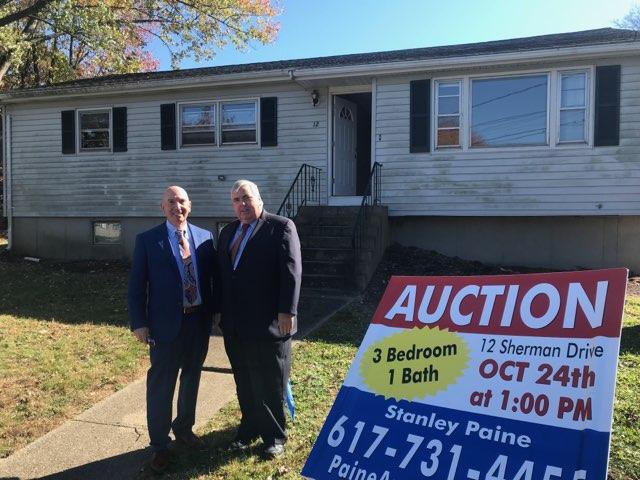 On October 24, 2019, Stanley J. Paine Auctioneers facilitated the auction of a home in Randolph, Massachusetts.  The property had been seized by the Norfolk District Attorney's office and was forfeited to the Commonwealth of Massachusetts for public auction.
The property at 12 Sherman Drive, Randolph, MA 02368 sits on approximately 12,150 square feet of land, improved by a single family home with approximately 1,200 square feet of gross living area.  The house features 6 rooms, 3 bedrooms, and 1 full bathroom.  This great family home is located at the end of a cul-de-sac.
With 24 registered bidders, each depositing $10,000.00, the spirited auction concluded with a final, resounding, "Sold for $285,000.00!"
Pictured with Stanley J. Paine is Norfolk District Attorney Michael W. Morrissey.