Lynn, MA - 9-11 Milton Ridge Road, Units A and B - Foreclosure Auction
Property Details
9-11 Milton Ridge Road, Units A and B
Lynn, MA 01902
Dec 27, 2019, 10:00 AM EST
---
Auction Description
MORTGAGEE'S SALE OF REAL ESTATE
PUBLIC AUCTION

9-11 Milton Ridge Road, Units A and B
Lynn, MA

The units are partially complete, including incomplete mechanical, plumbing, appliances, features, and electrical and general construction work and such units will be conveyed with all developer rights pursuant to the master deed and all related condo documents.

Essex County (Southern District) Registry of Deeds in Book 27044, Page 541.

TERMS OF SALE: A DEPOSIT 0F $10,OOO IN CASH, BANK OR CERTIFIED CHECK WILL BE REQUIRED AT TIME AND PLACE OF SALE. BALANCE DUE WITHIN 30 DAYS.

Property Photos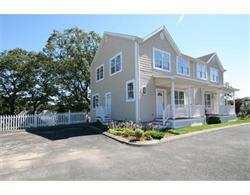 Additional Info
Directions: Click Here
Documents