Weymouth, MA - 420R Washington Street - Foreclosure Auction
Property Details
420R Washington Street
Weymouth, MA 02188
Auction is Sold
---
Auction Description
MORTGAGEE'S SALE OF REAL ESTATE
PUBLIC AUCTION

420R Washington Street
Weymouth Assessor's parcels 328-10 (1.26 acres) , 328-11 (2.69 acres), 328-12 (3.5 acres) and 328-4 (5.6 acres).
Weymouth, MA 02188

These premises may be sold in parcels or as an entire lot.

Norfolk County Registry of Deeds in Book 13553, Page 135.

TERMS OF SALE: A DEPOSIT 0F $5,OOO IN CASH, BANK OR CERTIFIED CHECK WILL BE REQUIRED AT TIME AND PLACE OF SALE. BALANCE DUE WITHIN 30 DAYS.

Social Distancing Guidelines will be observed. Free Facemasks will be provided.
Property Photos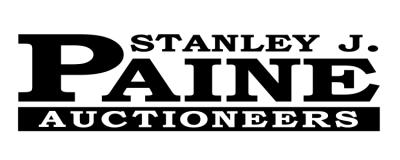 Additional Info
Directions: Click Here
Documents