Chelsea, MA - 729-731 Broadway, Unit 1 - SALE OF REAL ESTATE AT PUBLIC AUCTION UNDER M.G.L. C.183A:6
Property Details
729-731 Broadway, Unit 1
Chelsea, MA 02150
Auction is Cancelled
---
Auction Description
SALE OF REAL ESTATE AT PUBLIC AUCTION UNDER M.G.L. C.183A:6
PUBLIC AUCTION

729-731 Broadway, Unit 1
Chelsea, MA 02150

AN APPROX. 1,076± SQ. FT. CONDO FEATURING 5 ROOMS, 3 BEDROOMS AND 1 BATH.

A DEPOSIT 0F $5,OOO IN CASH, CERTIFIED OR BANK CASHIER'S CHECK WILL BE REQUIRED AT TIME AND PLACE OF SALE. BALANCE DUE WITHIN 30 DAYS. ALL OTHER TERMS TO BE ANNOUNCED AT TIME OF SALE. NEITHER AUCTIONEER, ASSOCIATION OR ASSOCIATION'S ATTORNEY MAKE ANY REPRESENTATIONS AS TO THE ACCURACY OF THE INFORMATION CONTAINED HEREIN AS THIS INFORMATION WAS TAKEN FROM PUBLIC RECORDS.


---
Preview
null
Property Photos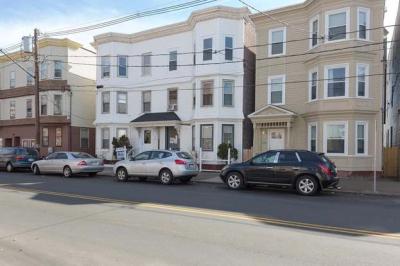 Additional Info
Directions: Click Here
Documents