Marblehead, MA - 24 Hereford Road - Foreclosure Auction
Property Details
24 Hereford Road
Marblehead, MA 01945
Jun 9, 2023, 11:00 AM EST
---
Auction Description
MORTGAGEE'S SALE OF REAL ESTATE
PUBLIC AUCTION
24 Hereford Road
Marblehead, MA 01945
APPROX. 6,885± SQ. FT. OF LAND IMPROVED BY A SINGLE-FAMILY HOME WITH APPROX. 1,621± SQ. FT. OF GROSS LIVING AREA. THIS HOUSE FEATURES 6 ROOMS, 3 BEDROOMS AND 2 BATHS.
Mortgage Reference: Essex County (Southern District) Registry District of the Land Court as Document Number 519649 and Noted on Certificate of Title Number 84799.
TERMS OF SALE: A DEPOSIT 0F $5,OOO IN CASH, BANK OR CERTIFIED CHECK WILL BE REQUIRED AT TIME AND PLACE OF SALE. BALANCE DUE WITHIN 30 DAYS. ALL OTHER TERMS TO BE ANNOUNCED AT TIME OF SALE.

---
Preview
null
Property Photos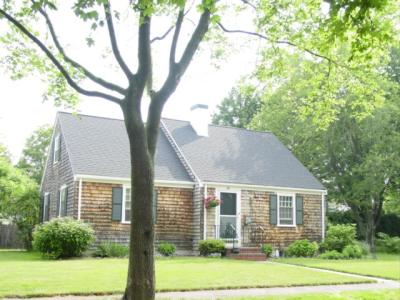 Additional Info
Directions: Click Here
Documents