Stanley J. Paine Auctioneers Responds to the Need for Estate and Probate Appraisal Solutions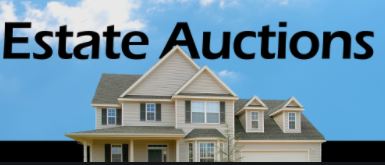 "If you're a good auctioneer, your business is well-diversified in support of multiple disciplines and is transferable across multiple industries," states Stanley J. Paine of Stanley J. Paine Auctioneers of Newton, Massachusetts. "For instance, there is currently a lot of robust and lucrative activity within estate and probate appraisal and auctioneering right now, and it's not restricted to New England. We are seeing this in other areas of the country, as well, and are responding to the demand," he continues.
Mr. Paine has been offering full-service appraisal solutions and has been in the auctioneering business for over 30 years. His business has expanded to include family members and additional staff, not just in Newton, Massachusetts, but across the country.
Even without a global pandemic affecting every business vertical, business owners are keenly aware that appraisals serve as an important analytical tool in assessing and mitigating potential risk, as a precautionary measure. However, this practice has become ever more compulsory to business owners and now, by a heightened percentage, private citizens.
In recent months, in what might be viewed as a more esoteric and personal need, estate and probate appraisals are currently in high demand. Mr. Paine strongly believes that COVID-19 has been a major factor in the increased activity of estate and probate auctions and sales, resulting from the practical need for private citizens to engage his appraisal services. "We've always had a sizable clientele of private citizens, and we continue to maintain those relationships. In the third quarter, though, clients were scheduling appraisal appointments on an increased level," he commented. "The appraisal, auctioneering, and asset management sectors have been highly active in 2020, resulting from two different situations. Some out of economic necessity and some out of unanticipated circumstances."
For either reason, the sharp increase in providing its appraisal and auctioneering services to existing and new clients focuses largely on mitigating or reducing as much financial compromise to the estate as possible, while still preserving value. Items most often appraised and sold at auction range from antiques, fine and decorative arts, jewelry, coins, currency, real estate, and many others. Client feedback is consistently positive, about the care Mr. Paine and his staff demonstrates when appraising heirlooms and other items about which some clients feel particularly nostalgic.
Since March 2020, Paine Auctioneers has systematically and seamlessly used real-time technology as the primary means to host virtual auctions, yet still offering the full auction experience. Where live auctions have been necessary, as with foreclosed properties, these have been carefully managed within controlled environments. Existing clientele or new clients appreciate the meticulous standards Paine Auctioneers upholds for every auction-related detail.
This unexpected and ongoing pandemic has imposed colossal challenges in every facet of businesses and now it is clear that private clients representing estates and those involved in complex probate matters also acknowledge the merits of this specific area of liquidation consulting. The need for appraisal solutions and well-marketed auction events will continue for the remainder of 2020 and well into 2021. Stanley J. Paine Auctioneers looks to the next several months as opportunities to employ its inherent disciplines and utilize these in multiple areas, in addition to the estate and probate sectors.
For additional information, please reach out to us at 617.731.4455 or send an email from our Contact Us page.