Stanley J. Paine Auctioneers Preparing for Future Asset Appraisals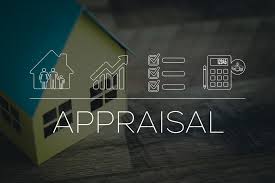 Stanley J. Paine Auctioneers is a full-service appraisal solutions firm serving an inclusive variety of industries. As a seasoned team of professionals with extensive knowledge, understanding, and expertise in valuing and remarketing assets, we are poised to assist commercial lenders, brokers, accountants, and lawyers for future appraisal activity, as a result of the COVID-19 pandemic.
Appraisal solutions are a critical component of a risk profile and we know how important a comprehensive asset valuation is to the risk analysis. Coronavirus has generated new and time-sensitive considerations across all verticals, and an important by-product of this is to anticipate and plan for timely asset-based valuation to mitigate the least amount of risk and loss.
Paine is skilled at communicating with and supporting custodians of client assets, presenting solid valuation analysis to assist in making well-informed credit and lending decisions. Even amid a distressed economy, we can offer support to your asset management department or portfolio managers, with asset-based lending appraisals for determining reserves and for making recovery decisions, as we have in the past and have become known for.
Additionally, we can expertly remarket end­-of-lease returned assets to maximize residual realization or repossessed equipment to mitigate losses on defaults, in extreme cases. With many lenders currently accommodating their clients' businesses, we are positioned to partner with bankers, lenders, accountants, and attorneys to regularly review assets for continued client solvency; and, when alternative asset planning becomes urgent, we are adept at delivering a cogent review.
As your appraisal solutions provider, Paine offers several service packages to best meet your needs. Industries which Paine appraises include Commercial Bank Lending Officers, Commercial Bank Asset Managers, Commercial Bank Executives Working in Special Credit Administration, Professional Accountants Working in the Insolvency Field, Lawyers Managing Insolvency Files and Estate Assets, Insurance Underwriters, Lenders, Business Owners, Corporations, Leasing Companies, Construction Companies, Tool and Die Companies, Foundries, Aerospace Companies, Metalworks, Plastic and Injection Moulding, Video and Audio Production, Woodworking Industries, Food and Beverage Equipment, Waste Management, and Transportation.
Asset Management Services—Paine will be your asset management department supporting your risk manager's credit decisions with the following services:
Orderly liquidation values
Syndication/structured financing consultation
Equipment evaluations/desktop appraisals
Portfolio acquisition or sale analysis
Equipment opinions and consultation
Vendor program residuals
Residual recommendations
Portfolio Management Services—Paine will support your portfolio managers with the services they need to effectively and efficiently manage the asset component of your portfolio with the following services:
Desktop appraisals
Equipment recovery and remarketing
Equipment inspections
Compliance and Regulatory Support Services:
Accurate setting of reserves
Portfolio residual risk/value analysis (impairment reviews)
To protect your client's business during the prevalent financial ambiguity as a result of COVID-19, it is especially critical to prepare for the inherent need for a thorough appraisal of assets.
For additional information, please reach out to us at 617.731.4455 or send an email from our Contact Us page.